On Thursday, June 11 KCHS Class of 2020 celebrated their impending graduation with a parade through the school grounds
The Class of 2020 drove through the Kennedy parking lot along a route decorated in their honor. They were greeted by music and the cheers and adoration of their teachers. They received their Lawn Sign, a three by two foot image with their Senior Portrait and a congratulatory message, and their Senior Shirts.
The seniors remained in their vehicles for the duration of the event. Volunteer parents and faculty members, wearing the appropriate personal protective equipment, delivered their items to their vehicles.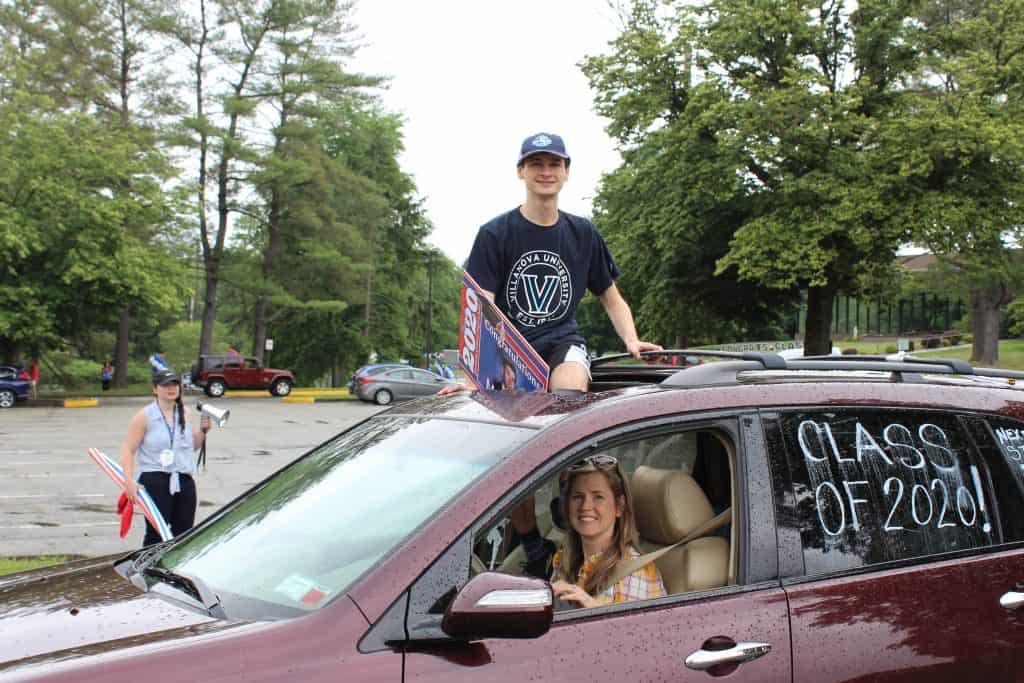 Their amended Commencement ceremony took place the following Saturday, June 13th, at St. Joseph's Church in Somers.
Upon arrival, students lined up in their cars to receive their lawn sign and their senior shirts.
Faculty members, Dean Anthony Corona and History teacher Robert Santini, faced off in lawn games while they awaited the arrival of the seniors.
When students arrived to the lawn sign pick-up area, their names were announced and photos taken!
As they exited the school grounds, the Class of 2020 drove along the road adjacent to the Kennedy Lake and the cafeteria. Banners created by Director of Advancement Fred Compton flanked the road and large amplifiers played a 2020 Graduation Spotify playlist.