When he took on the job as head coach of the Kennedy Catholic varsity football team in 2016, Dominick Tassone took over a struggling program. The Gaels had won just one game the year before, and zero the year before that. From a high of around 50 kids in the program during the 2011-12 season, the head count had dropped to about 30.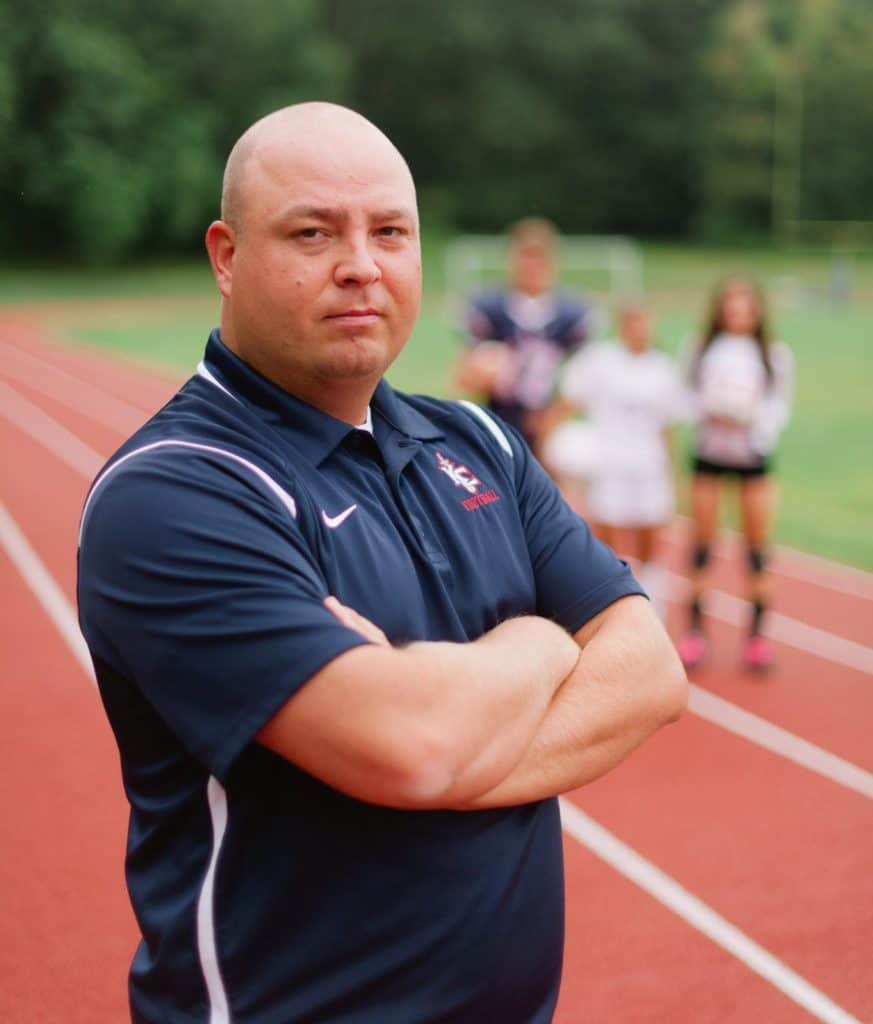 Coming off last year's turning point 4-4 season, Tassone has managed to add 10 more players to the roster. But he makes it clear there is still a rough row to hoe in the season ahead.
"The big challenge is a lack of experience on the offensive side of the ball," he said. "The positive is that our offensive line is all coming back, but we did lose two starters. We got a first year quarterback who is a junior, we lost our leading wide receiver. But we got a new transfer in, a running back. We got some basketball guys coming to play some skill positions, so offensively we'll be fine.
"Our defense is loaded. We have 7-8 returning guys, we are going to put in some good athletes around them, so defensively we should be better than we were last year."
The Gaels play in the Catholic High School Football League of Metropolitan New York, which Tassone describes cheerlessly as a "gauntlet."
"It's the best league in the state," he explains. "Every week you are traveling to different boroughs, the Bronx, Brooklyn, Staten Island, Queens, Long Island. So you are on the road a lot, you're not just facing Westchester. Every week, we're going to see someone from a different area, ready to beat up on us."
It's a familiar kind of bruising for Tassone, as the coach grew up in the Catholic League. Raised on Long Island, he went to Holy Trinity in Hicksville as a student. Later on, Tassone coached at that school, before making the move down to Southeast High School in Bradenton, Florida. Last year he jumped at the chance to come back home.
Over the summer, Kennedy tapped Football Coach Tassone to be new Athletic Director Tassone. When he began to broaden his horizons to meet his new responsibilities, the newly-minted AD liked what he saw.
"Our varsity teams are tremendous!" Tassone said. "Girls' soccer, boys' soccer, they are always making deep runs into the playoffs and the state championships. Baseball won the league this year, lacrosse made it to the state finals, won the city championship. Volleyball has been tremendous. So as far as those programs go, we are doing pretty well."
Even though there is no chess team at Kennedy, Tassone knows he needs to play several moves ahead if the Kennedy varsity squads are going to enjoy continued success past the unforgiving grinder of graduation. Right now, the JV and frosh teams, where they even exist, are a little light in the roster.
The coach reveals that the secret to swelling ranks in a high school sports roster is sincerity.
"As long as the kids know that you care about them, they are going to buy in," Tassone told The Gael. "If they think you are in it for yourself or some other reason, it's not going to work. If the kids can see that the coaches are all in, that the school is all in, then it's something they will buy into."
The new AD figures his recruiting efforts will get a boost in the wake of the football team's scheduled trip to Sarasota, Florida. The Kennedy Gaels will take on the Out of Door Academy Thunder on October 13 in a game Tassone set up through his network of Sunshine State coaching colleagues.
"I reached out to a connection I had, and they were loving the idea of having a New York team come down there," Tassone said. "It just worked out. Fr. Vaillancourt thought the idea was a home run, so we just went ahead and did it. The parents were one hundred percent on board, so we are looking forward to a nice road trip."
Since becoming athletic director, Tassone has become very active working with the Admissions Department in the recruitment of new Kennedy students. To hear him tell it, it's not the toughest part of his day.
"As far as a sales pitch, almost all our sports speak for themselves," he said. "Softball, lacrosse, baseball, volleyball, basketball: All teams playing in championships within the last couple of years. Football's on the rise. I talk about our facilities, we got top notch fields, we got two football fields, two soccer fields, two lacrosse fields, that's a big deal. Many schools don't even have one. Our softball field is beautiful, we just got the brand new scoreboard, our baseball field is by far the best in the league, we got the nicest gym in the league… so I just stress our facilities."
Those new facilities are lit! – literally, as of later this season. Brand new field lights will illuminate the gridiron when Kennedy Catholic ushers in a new era with Friday night football. Tassone hopes that alumni will use the night games to reconnect with other grads and the school over tailgate parties.
"Everybody loves it, we did it last year for Homecoming, and the whole school came out for it," he enthused. "Great atmosphere. It changes the culture of the school."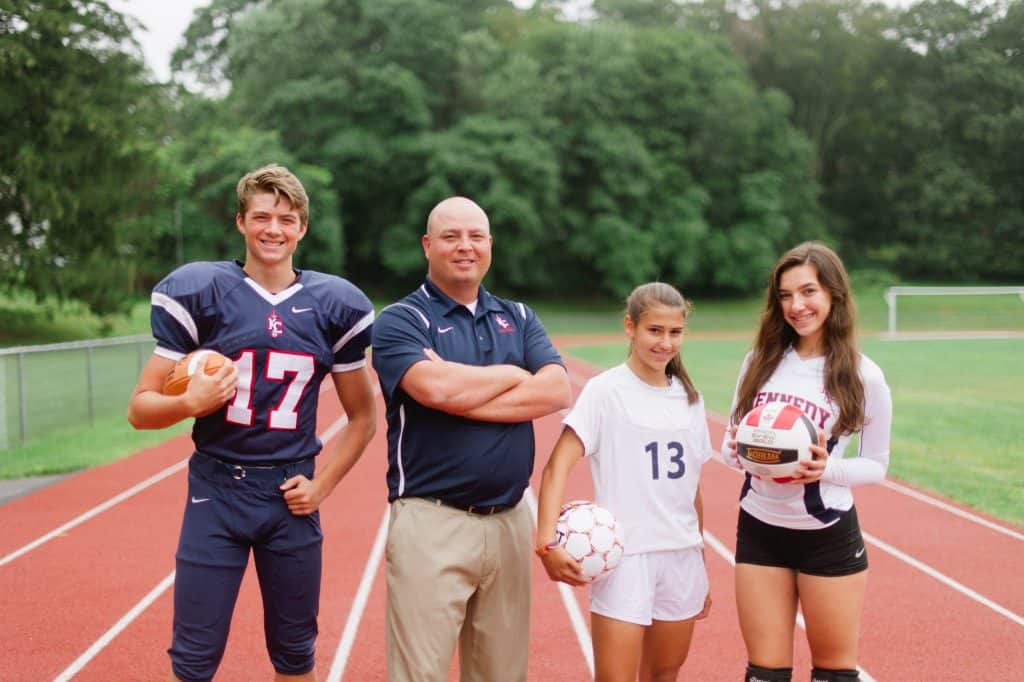 …but not nearly as much as the new athletic director is changing it. This year the coaching staff is initiating what Tassone calls the "academic playbook." Athletes will be required to fill it out with all their test scores and homework grades and have it signed by their coach. If the coaches see that the player's scores are sagging, they will ensure the student receives extra help.
"These kids have to be held accountable, and they are expected to be able to perform in the classroom – number one! – and out on the field. We cannot allow academics to take a back seat, it is just not in our DNA. It's academics first. We promote the scholar athlete, not just the student athlete.
"That's another thing we use to attract talent here. We tell the kids, 'You will be getting a top notch education and playing in a great program!'"