As the winter months roll around and everyone starts to cozy up inside, you hear the bouncing of a basketball in the gym. The new quarter begins and the basketball team starts up again. Led by Head Varsity Coach Mike McDonnell, who is looking to take the boys team to new heights this season. After consulting multiple members, I'm happy to share some statements from our Varsity players.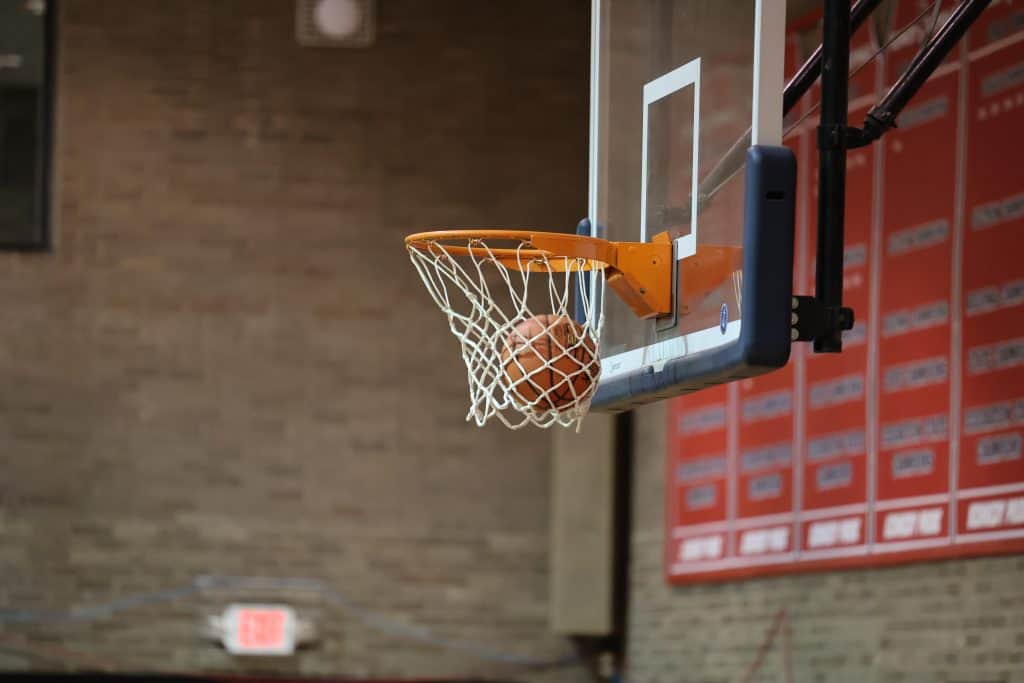 Justin Smith, now entering his junior year here at Kennedy, is working harder than ever to unite the team and win games. Justin was a member of the JV team freshman year, and now is in his second year on Varsity. When asked about how the team was shaping up to be this year, he replied, "We are really coming together as a team, the coaching staff is really getting on all of us to fill our individual roles on the team and to bring the energy everyday to practices and games and it's starting to click with everyone."
He explained that has been practicing daily, and looks to help those who recently joined the team. Justin has high hopes this year, and he also goes on to say they may have a chance for playoff contention; "We definitely have a solid shot at the playoffs, we have a good, tough schedule ahead but we're ready for what's to come and we have confidence in our preparation." The team's dedication to their practice will help spike their skills and also their confidence in themselves.
My final question for Justin focused on his role on the team. He explained that his role "is to stretch the floor as a shooter and to take over ball handling when our primary point guards need rest throughout the game." He also goes on to say that every player on this team this year has a specific purpose, and all players make an impact on this team, whether big or small.
I also had the opportunity to talk to Ciaran O'Gara, a junior and center for Varsity. What is one thing you are looking forward to this season? We are looking forward to a real season after being restricted to intermurals last year, we've been practicing hard and can't wait to show it in our games.
Ciaran summed up his overall feeling about the key to the teams success: "Consistency is the most important part of practicing. We have to give our all everyday to get better and listen to our coaches on and off the court."
I was also happy to report from Arturo Macchia, who joined Kennedy's team in his junior year, and is now entering his senior season and looking for play a leadership role. Arturo stated that, "The leadership role I am trying to take on is just show what hard work can really do for someone and a team as well as to show the younger guys how to handle things basketball related and as well things that are bigger then basketball."
The seniors are taking their time this season to really make an impact on younger teammates, and to guide them into becoming better players. Arturo also goes on to talk about what he is looking forward to this season; "I honestly am looking forward to playing with my brothers I have grown up with for my whole life since that's the reason I came to the school in the first place." Arturo really cares about basketball, and his impact continues to show through his teammates.
It was wonderful and exciting to hear the perspectives of the Varsity boy's team, and how they will continue to work on themselves this season. I wish nothing but the best for them, and I hope anyone that reads this will do as well! Make sure to go out and support the team!