For the second season in a row, Kennedy Boys Soccer took the CHSAA intersectional title in their 1-0 victory over Monsignor McClancy on November 11, 2019 at Fordham University.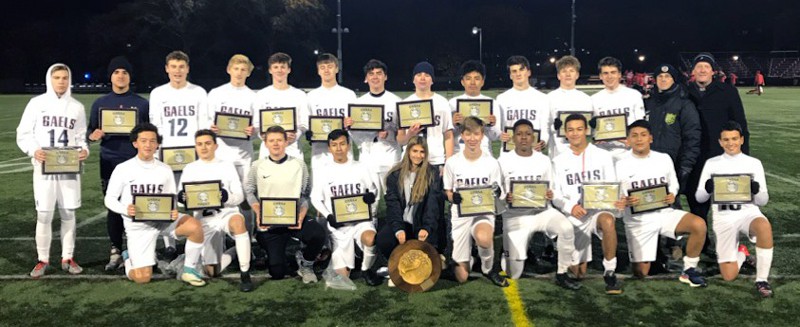 The Gaels embodied a combination of two adages, "confidence is key" and "defense wins championships", in their lucrative efforts in the 2019 season.
Leadership Is Key
Unequivocally, confidence propelled the Gaels through their successful season. Juniors Liam Mulholland, Eduardo Tinoco, and Jack McInerney unanimously agreed that the team never doubted their ability to succeed not only in the season but in the championship. Their unwavering focus on their goal and belief in their ability to succeed made for a not only triumphant but genuinely fun season for the team.
For Mulholland (pictured below), this confident attitude was his favorite part of the prolific season: "There was just never any pressure. We knew we were going to win and we did." And it was that very confidence that allowed them to fight back from a slow start in the CHSAA title game against Monsignor McClancy on a very cold November evening at Fordham University.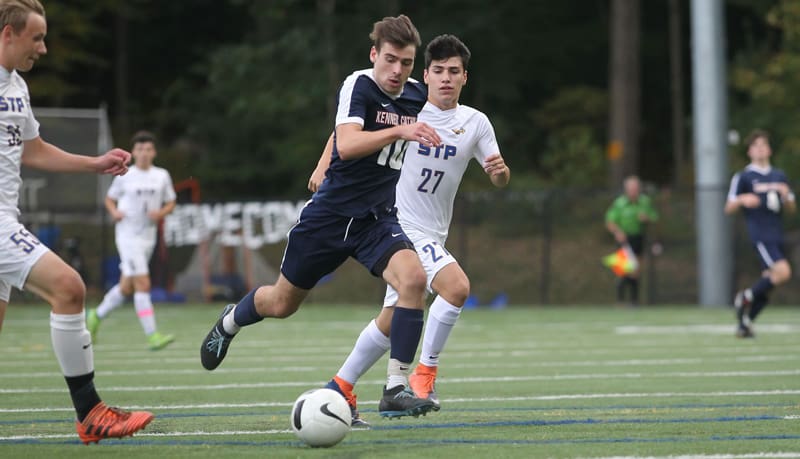 Throughout the season, learning to work effectively as a team was a priority. Because they could no longer rely on the standout offensive performances of the few, the consistency of the many became paramount. The team worked not only on their defense, but on completing attempted shots and making opportunities count.
Their championship game mirrored their season at large – while the Gaels lacked defensive prowess at the beginning, by the end, after hard work, tenacity, and learning to play as a team, their defense pushed them through to victory.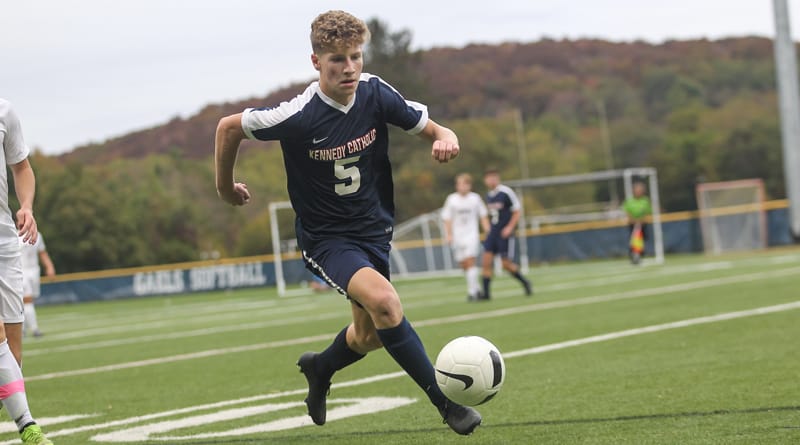 After a first half lacking in completed shot attempts, their dual focus on defense and finishing attempts on goal paid off. Defense forced a turnover at midfield, offense advanced the ball, and senior Captain Connor Trainor (pictured above) did not hesitate in his attempt that finally connected with the net. Goalie Luke Tomazsewsky made three saves, shutting out McClancy.
Looking to the Future
While the Gaels will miss their seniors, this season has shown them that the key to success is playing as a team, defeating your weaknesses, and pursuing victory with unshakable confidence. They hope to propel the younger members of the team and are confident in the successful legacy they are building.