Mahopac Native Recognized for Her Exemplary Service to the Community
Kennedy Catholic Preparatory School Senior Juliana Balzano is one of the recipients of the 2021 Putnam County Youth Awards. Following her nomination by Sister Mary McCaffrey, Juliana entered an application process demonstrating her work in the county. The award recognizes and celebrates her outstanding volunteer work in Putnam County.
In her local community, Juliana is a five-year member of the Putnam County Youth Court and a volunteer at St. John the Evangelist Church in Mahopac. In her school community, Juliana volunteers her time and talent in the Kennedy Catholic Bell Choir, a group of students who visit nursing homes to sing to residents and as a member of the Choir in general, Juliana sings at school events and mass. The Kennedy Players benefit from her hard work and expertise in her role as Assistant Director and Dance Captain.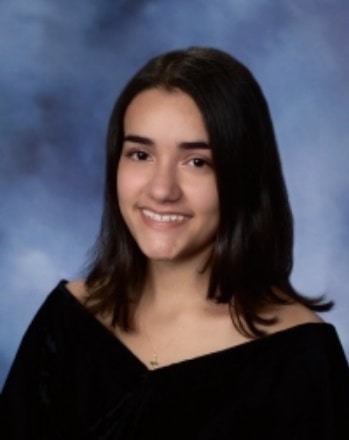 As any member of our school community knows, Juliana is a reliable, enthusiastic, and dedicated Gael. We wish her the most heartfelt congratulations and look forward to her future accomplishments!