–For Immediate Release–
Dear Kennedy Catholic Community,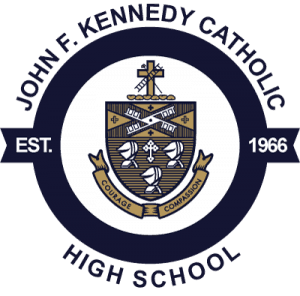 On behalf of Father Vaillancourt, administration, faculty and staff we hope you are weathering this crisis and staying healthy.
With the announcement from the Governor's office regarding the COVID-19/Coronavirus, we will be closed at least until April 1, 2020. We will continue to provide an online education through Canvas, PowerSchool and Examplify. If you have questions or concerns, please reach out to your teachers, guidance counselors or administrators via email. It is our plan to end the third quarter on March 27, 2020. To that end, some classes have enough grades at this time, but others would be giving additional Examplify quizzes or exams sometime next week.
IMPORTANT: this is an update to our earlier announcement found here.
New Remote Schedule for COVID-19/Coronavirus Closing
For consistency we will follow a letter day schedule. You can expect to receive videos, assignments etc. if your class meets on that day.
The schedule is:
Thursday March 19, 2020 – no classes in honor of St. Joseph's Day
Friday March 20, 2020 – E-Day
Monday March 23, 2020 – F-Day
Tuesday March 24, 2020 – A-Day
Wednesday March 25, 2020 – No classes – Feast of the Annunciation
Thursday March 26, 2020 – B-Day
Friday March 27, 2020 – C-Day
Monday March 30, 2020 – D-Day
Tuesday March 31, 2020 – E-Day


We will be in contact should anything change.
Sincerely,
KCHS Administration