John F. Kennedy Catholic High School seniors Taran Agnihotri and Lina Ciamei are named National Merit Scholarship finalists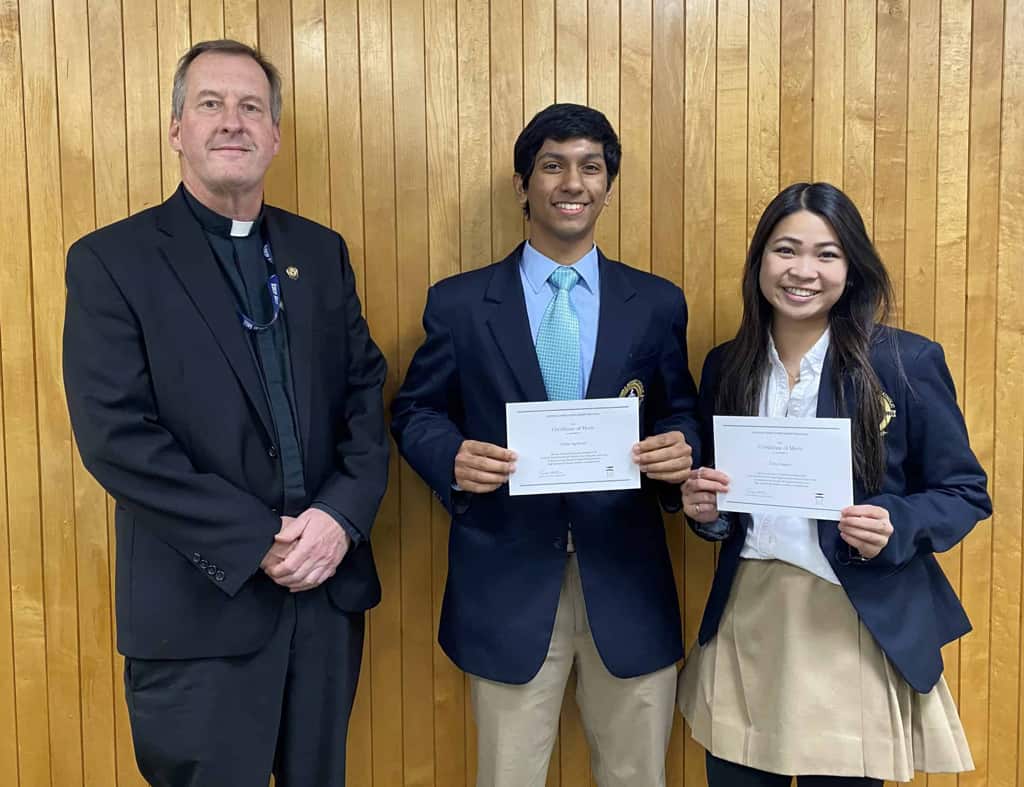 The National Merit Scholarship Program
According to the organization's website, the National Merit Scholarship Program is an academic competition for recognition and scholarships established in 1955. Approximately 1.6 million high school students enter every year and 50,000 students with the highest PSAT/NMSQT scores qualify for recognition in the National Merit Scholarship Program.
Semifinalists to Finalists
In September of 2019, Taran and Lina were notified that they were one of the 16,000 students to qualify as Semifinalists. They were obligated to meet the high academic standards and other requirements in accordance to the regulations provided to them in order to advance. In February of 2020, Taran and Lina received Certificates of Merit commending them as Finalists.
The winners of the Merit Scholarship are chosen "based on their abilities, skills, and accomplishments" – which includes academic record, information about their school, the PSAT/NMSQT Selection Index score, a recommendation from their school, information about the students' activities and leadership, and a written statement from the Finalist.
The Stakes
There are a number of Merit Scholarship Awards. Every finalist competes for the National Merit $2500 Scholarship, a single payment scholarship awarded on a state-representational basis. Corporate-sponsored Merit Scholarship awards are awards designated by corporate sponsors for children of their employees, residents of a community where a company has operations, or for Finalists with relevant career aspirations. College-sponsored Merit Scholarship awards are those in which officials of each sponsor college select winners from Finalists who have been accepted for admission and have chosen that sponsor college or university as their first choice.
In addition to these awards given to Finalists, there are approximately 1,100 National Merit Program participants who are awarded Special Scholarships provided by corporations and business organizations. More information can be found at the National Merit Program website.
In It to Win It
In response to receiving his Certificate of Merit, Taran reports feeling honored. "This competition started with something like 50,000 students and narrowed down to 15 [thousand]." Taran notes, "It feels good to know that out of all of those people, we're still in it.