The Languages Other than English Department offers a 4-year language program in Italian, Spanish, and Latin.   While studying language at Kennedy Catholic Preparatory School, students will learn the complex grammar that makes up language, develop a deeper understanding of another culture, and learn to communicate as well as apply the target language to individual and academic settings. This approach will not only give our students a greater understanding of other cultures, but of the world around them
The following sites can be used for excellent resources to help students in

Spanish

.



The following sites can be used for excellent resources to help students in Latin.

William Whitaker's Words

Perseus Digital Library

The Latin Dictionary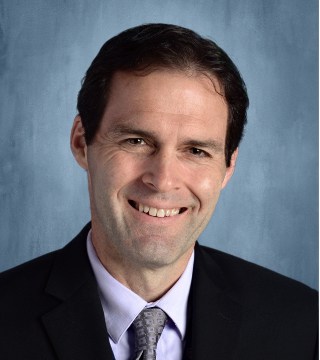 Maestro Matthew Tieber
Department Chairperson
Spanish Teacher
Matthew Tieber has a BA in Spanish and a Master of Applied Linguistics with a specialty in how the mind processes a second language. He lived in Mexico for three years and studied as an exchange student at The University of the Americas, Puebla.  He is New York State Certified to teach Spanish Levels 7 to 12. He currently has 18 years of teaching experience.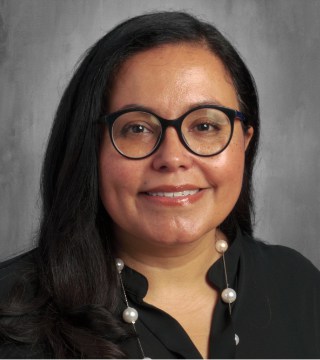 Señora Karen McKeegan
Spanish Teacher
Mrs. Karen McKeegan is a 20-year Catholic High School veteran educator who was formally educated at Colgate University, Fordham University, and Manhattan College. She also maintains professional membership with the American Association of Teachers of Spanish and Portuguese. Mrs. McKeegan credits her upbringing and her time spent in Spain as an international student to be critical to the development of her love for multilingual education.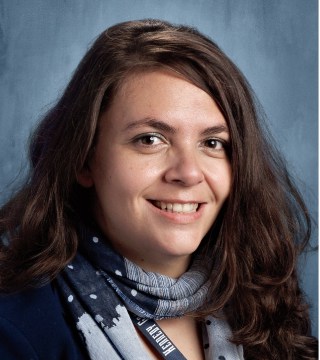 Dottoressa Ilaria Tedesco, PysD
Italian Teacher
Ilaria Tedesco has a PsyD in Adolescent Psychotherapy Psychodynamic, Master in clinical psychology and BA in Psychological Science. She was born and completed all of her studies in Italy. She moved to United States in 2017. She has a New York Certificate to Assistant Teacher.  Throughout her career, she has had many diverse experiences working with adolescents.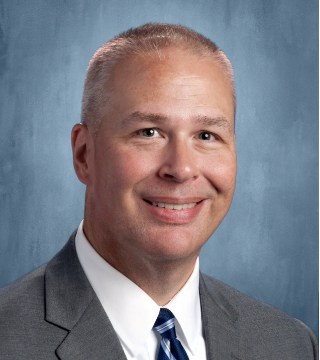 Magister Carl Baechle, PhD
Latin Teacher
Carl Baechle received his PhD in Historical Theology from Fordham University where he specialized in Early Christianity. A graduate of the CUNY Summer Greek and Latin Institute, he began teaching classical languages while in graduate school. He has been a faculty member of Kennedy Catholic since 2018.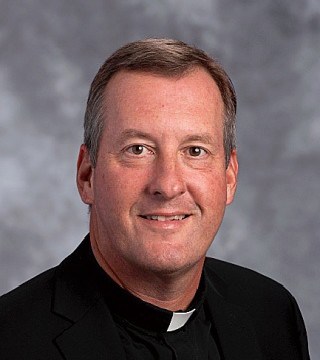 Fr. Mark Vaillancourt, PhD
Latin Teacher
Fr. Vaillancourt was ordained to the priesthood in 1994, following studies at St. Joseph's Seminary where he earned a S.T.B and an M.A. in Sacred Theology. He then completed a Ph.D. in Historical Theology at Fordham University. Fr. Vaillancourt holds a B.E. in Engineering from SUNY Maritime College and an M.E. in Engineering from Manhattan College.

A licensed Professional Engineer, Fr. Vaillancourt is currently the Vice-Chair of the Presbyteral Council and Chair of the Education Committee for the Archdiocese of New York. Fr. Vaillancourt is an adjunct faculty member of St. Joseph's Seminary and Pastor of St. Mary of the Assumption Parish in Katonah, NY.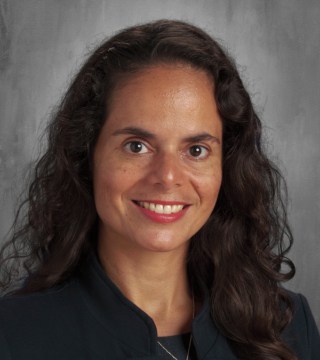 Maestra Betsy Davila
Spanish Teacher
Betsy Davila received a MSEd from Fordham University Graduate School of Education with a specialization in Catholic Educational Leadership. She obtained a graduate certificate in Faith Formation from Fordham University Graduate School of Religion and Religious Education as well. Betsy has been a part of the Archdiocese of New York serving in Catholic Education and parish catechetical ministry for over 25years. She is currently the Sophomore Theology II and Freshmen Spanish I teacher.