"That is part of the beauty of all literature. You discover that your longings are universal longings, that you're not lonely and isolated from anyone. You belong."
— F. Scott Fitzgerald
"There is no Frigate like a Book
To take us Lands away
Nor any Coursers like a Page
Of prancing Poetry –
This Traverse may the poorest take
Without oppress of Toll –
How frugal is the Chariot
That bears a Human soul."
— Emily Dickinson
"I have always imagined that Paradise will be a kind of library."
— Jorge Luis Borges
Coursework focuses on the classics and hones the skills of English Language Arts: reading, writing, speaking, and listening.
All students take the NYS English Regents in June of sophomore year. (2021 pass rate = 98%)
In order to ensure retention of knowledge and skills and to prepare for the new academic year, all students read and write over the summer. Another goal is to promote reading for enjoyment.
English Department Course Offerings
All juniors take a supplementary one-semester course: College Writing (3 credits offered through St. John's University) or College Placement & Career Planning Seminar. Each writing course has a speech component as well. Seniors may opt to take Advanced Research and Development. 
Beyond the classroom, students can partake in enrichment activities such as the English Speaking Union Shakespeare competition and the On My Mind publication.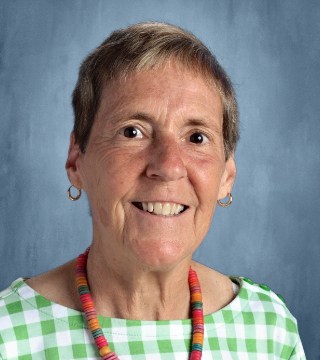 Susan Willis
Department Chairperson
After earning a B.A. in English at Salve Regina University, Susan Willis studied Literature at the University of Leeds, England. While teaching in Connecticut, she earned a M.A. (Humanities) at Wesleyan University. Before coming to KCPS in 2004, she worked as a teacher and administrator in Florida, Ohio, and New York City. She is the English Department Chair and holds New York State Professional Educator Certification (English 7 – 12).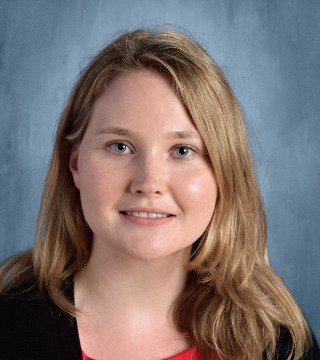 Bethany Mahoney
English Teacher
After graduating from Kennedy Catholic, Bethany Mahoney received her BA in English with a certification in Adolescence Education and a minor in Psychology from Mount Saint Mary College (MSMC). Upon her graduation from MSMC, she returned to Kennedy where she began teaching in 2016.
A few years later, she also earned her MA in English from SUNY New Paltz. Bethany holds New York State Professional Educator Certification (English 7-12) and is overjoyed to be working at her alma mater.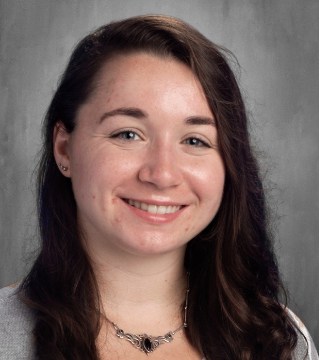 Noelle Torre
Director of Communications
Noelle Torre earned a B.A. in English & Philosophy at Union College, where she served as Administrative Assistant and Senior Writing Fellow at the college's Writing Center. She is pursuing a Master's of Integrated Marketing Communication at Marist College. She is the Director of Communications in the Advancement Office and instructs 11th grade students in collegiate writing and preparedness.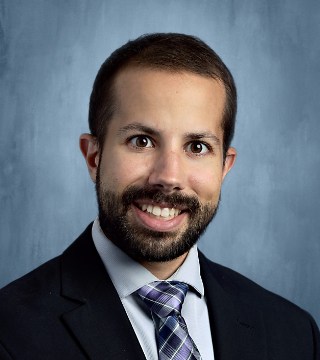 Kyle MacDonald
Director of College Placement
Kyle MacDonald has been involved in the field of education since 2015, when he started teaching at a parochial school in Denver, CO. He came to Kennedy Catholic in 2019, starting as the Director of Campus Ministry and teaching in the English and theology departments. Today, he acts as the Director of College Placement and continues to teach an 11th grade writing seminar in the English department. He holds a B.A. in English and Psychology from Vanderbilt University, an M.A. in Education from the University of Notre Dame, and a Certificate in College Counseling from the University of California San Diego.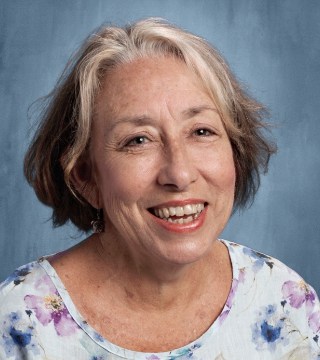 Moira Normile
English Teacher
Moira Normile, with a B.A. from Pace, spent 20 years in the corporate and investment banking industry before diving into the world of education. She honed her teaching skills at St. James the Apostle School while working on her graduate degree in English Literature at Western Connecticut State University. In 2007 Moira joined the English Department and has enjoyed every moment with our Kennedy students. Both of her children, Marie '09 and James '13, as well as three international students, Avin Hu '14, Steve Young '14, and Will Wang '15, who will always consider themselves part of the Normile family, are proud graduates of Kennedy Catholic.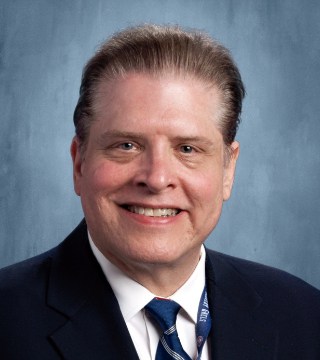 William Spelman
English Teacher
William Spelman earned a B.A. in English and Philosophy at Skidmore College. He also attended the Iowa Writers' Workshop at the University of Iowa, receiving an M.F.A. in English and Creative Writing there. Additionally, he holds an M.A. in Theology, which he earned from the Institute of Religious Studies at St Joseph's Seminary in Yonkers, New York. Mr. Spelman has taught at Kennedy since 2014 and is the moderator of Kennedy Catholic's annual Shakespeare Competition.