Kennedy School of Business
["If you don't know history, then you don't know anything. You are a leaf that doesn't know it is part of a tree. " — Michael Crichton]
Kennedy Catholic is proud to be partnering with PACE University's "Lubin School of Business".  Kennedy's School of Business offers college credit courses to Juniors and Seniors.  
The current cost per credit is $150 ($450 per class) and is payable to PACE University.  All fees are subject to change and all courses will be taught at Kennedy Catholic. PACE courses may be taken individually or as a Senior elective.
Business School Courses Offerings
[Need a few sentences on the premise of the course offering.]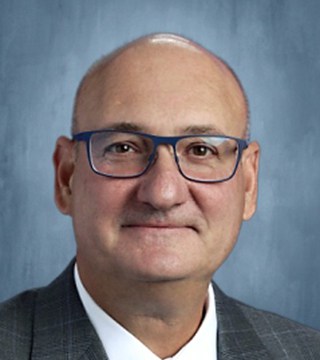 Gregory Boston
Department Chairperson
Gregory Boston attended Queens College CUNY majoring in Economics.  After college he began a 33 year career on Wall Street focusing on equity trading and international banking.

He has been the CFO for Kennedy Catholic Prep for the last 7 years and was instrumental in bringing the Business School to fruition.
Patrick McGuigan
Professor
Dr. Patrick McGuigan, CLU, ChFC, CPCU FLMi is a Clinical Professor of Management with the Lubin School of Business at Pace University. Patrick's worked with GE, Pitney Bowes, and Fortis Financial prior to opening his first multi-line insurance agency.

Discovering a love a teaching Patrick returned to obtain his doctorate in Management and Economics so he could teach full time. Patrick has published in the Journal of the American Dental Associations, GAMA, Financial Planning Magazine and numerous others. NT