Welcome to the Kennedy Registration Page!
Scroll down to view the Registration Page menu
From Father Vaillancourt,
President / Principal
Congratulations and welcome to the John F. Kennedy Catholic High School Class of 2023. Here at Kennedy Catholic, we have been providing quality Catholic education to generations of Gaels by an educational team strongly committed to continuing a tradition of excellence with this incoming freshman class. 
Whether it is in the chapel, classroom or on the athletic field, our school is first and foremost about living our Catholic faith and forming young men and women in the timeless virtues found in the Gospel of Jesus Christ. Here at Kennedy, our faith has always been, and continues to be, strong. Built on the building blocks of our school virtues of courage and compassion, a Kennedy education forms the whole person, enabling them to do well in college and ultimately in the career path that they choose for life. 
In the classroom, along with the latest in instructional technology in our Apple iPad program is our new Canvas on-line learning platform along with our latest classroom innovation of SMART interactive televisions. In our curriculum we continue to challenge our students with a comprehensive college preparatory program. Kennedy college prep embraces the humanities, arts, math and sciences. Our college extension program currently offers our students over 72 college credits from St. John's University, SUNY Albany and Iona College. Now, together with the Pace University Lubin School of Business, we are proud to announce our own Kennedy Catholic School of Business, offering courses in business, finance and economics. 
Kennedy athletics has had a tremendous fall season this year, with undefeated teams in girls' varsity volleyball, boys varsity football and the city championship earned by our boys varsity soccer program. And as always, as part of our commitment to give a well-rounded high school experience, Kennedy has a great deal to offer in the performing arts. Whether it is band, chorus, string ensemble, studio art, or theater; a Kennedy education is multi-faceted in dimension, strong in talent development, and often great fun – find out for yourself at this year's performance of West Side Story. 
So again welcome, and if I can offer any further insights about our school, or help with your child's transition to high school, please do not hesitate to contact me via email at [email protected] 
Sincerely yours in Christ, 
Rev. Mark G. Vaillancourt, Ph.D. 
President/Principal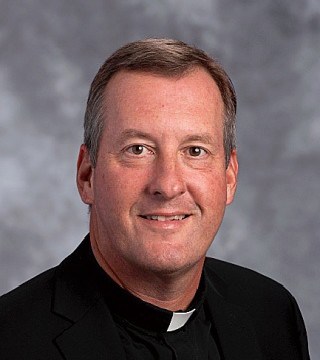 Registration Information From Mr. Schmidt,
Vice Principal Of Academic Affairs
Dear Parent/Guardian:
We are happy that you and your son/daughter have decided to join the Kennedy Catholic H.S. Community.
We have enclosed several forms you are asked to complete and bring with you on Registration Day, which will take place on Thursday, March 7, 2019 from 3:30 p.m. to 7:00 p.m.
Parent/Guard. Signature Card
Course Selection Form
Copy of Student Social Security #
The following forms, found on our website www.kennedycatholic.org/registration, (password gaels2023) must also be completed. The Registration Form and optional Conf. Guidance Form must be submitted online. The remaining forms must be printed, filled out and returned on March 7th. A current vaccination record from your doctor is required for registration. A school physical is required to start school at Kennedy. The physical must be dated September 2018 and after.
Registration Form
Band Form*
Faith Life Questionnaire
Health Forms
Conf. Guidance Questionnaire*
Release of Records Form
FACTS Account
Fall Sports*
*Optional
The following, also on our website, are informational.
Athletic Information
Uniform Guideline
Transportation Contact Info
If your son/daughter is entitled to transportation to KCHS from your school district, and if we have the form from your district, you may pick it up at registration or download it from the web page. If we do not have the form, you must call the Transportation Department in your district and request a Transportation Form. This form must be submitted to your District Transportation Office by April 1 to secure busing for the next school year.
Please reserve Monday, June 3, 2019 from 1:00 p.m. to 4:00 p.m., for Language Placement testing as well as Chorus and String Ensemble auditions. Uniform measurements will also take place at this time. The welcome BBQ will follow. Students can collect the Freshman Summer Reading List on this day or view it online after June 3rd. Studio Art students must submit their letter of recommendation on June 3rd as well.
We look forward to meeting you and welcoming your family into the Kennedy Catholic Community.
Sincerely,
Mr. Stephen T. Schmidt
Vice-Principal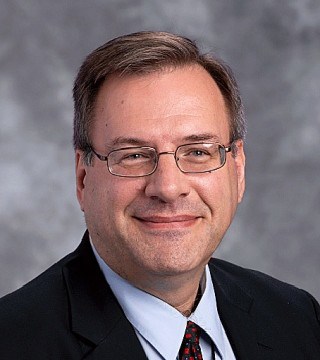 Financial Information From Mr. Boston,
Bursar
Dear Parent/Guardian:
As your family embarks on a four year commitment to Catholic education at the high school level, undoubtedly one of the concerns you may have is the financial responsibility you will inherit. Below is a summary of the fiscal obligations for new families:
Tuition: Kennedy Catholic is a private school associated with the Archdiocese of New York and governed by a local Board of Trustees. The tuition established by the Board for the 2019-2020 school year is set at $8975 per year payable in Full, 2 Semesters (2X) $4487.50 or $897.50 per month for ten months. The school has retained the services of the FACTS Tuition Management Company to administer all tuition and fee matters of the school. Prior to registration day March 7, 2019 for the Fall 2019 semester you will need to open an online tuition account by visiting the FACTS website by clicking on the RED hyperlink that says FACTS Financial Account in the Forms and Documents section of the Kennedy Catholic registration page. (

This is only if you do not have an existing freshman, sophomore or junior presently enrolled at Kennedy

). You will need to bring the confirmation letter of the account opening with you to registration night. If you have a child or children already attending Kennedy and this is merely an additional student, kindly fill out the Existing Facts Account form on the reverse side of this letter and bring it with you to registration day.
General School Fee: This fee is used to pay all other expenses such as administrative processing, technology hardware/software maintenance, grade reporting, and classroom/curriculum related materials and supplies. The General School Fee is $1200
iPad Program Fee: All students will be using iPads provided by the school. The cost annually for the program is $475. This includes the purchase of AppleCare, usage of leased iPad $325 and all e-applications $150.
Expectations on Registration Day:
Kindly bring with you, your FACTS online account confirmation with a cheque payable to Kennedy Catholic High School in the amount of $1675. This amount represents the following: General School Fee of $1200 and the iPad Program Fee of $475. The first month's tuition will be due on August 1, 2019. No class schedules will be issued unless tuition and fee obligations have been satisfied.
All fee payments made for the 2019-2020 school year are non-refundable.
Welcome and thank you again, for choosing Kennedy Catholic High School the premier preparatory school of Northern Westchester.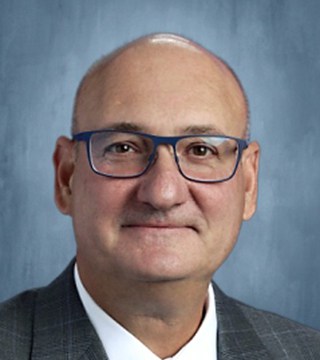 Student Affairs Information From Deacon Impallomeni,
Vice Principal Of Student Affairs
Dear Parents and Students:
Congratulations on choosing Kennedy Catholic High School and I would personally like to extend a warm welcome to all parents and students.
We are committed to providing an excellent education at KCHS. Our school is a college-preparatory school that offers a challenging and enriching program of studies in an atmosphere that is shaped by the beliefs and practices of Catholic Christianity. Rich in history and tradition, KCHS promotes excellence in education through a challenging curriculum, personal responsibility, and participation in extra-curricular activities. Our graduates move into the future with the confidence and knowledge-base to succeed.
Our students learn to apply Christian values in forming opinions, developing critical decision-making skills, and actively participate in their community. Through the Gospel message, we encourage students to live Catholic values and to develop abilities that prepare them to lead responsible, constructive and meaningful lives.
Our teachers are student-centered, caring instructors who make the school an enjoyable place for students to learn and grow. The staff sets high expectations for all students and provides dynamic lessons to help students reach their highest potential. Our staff are highly trained professionals who will work collaboratively to provide a productive learning environment.
To assist in providing an orderly atmosphere in the school, all students will be provided with a Student Handbook which contains the rules, regulations and policies of KCHS. Parents and students are asked to read the handbook and sign the required form which states that they clearly understand the material in the handbook and are committed to fully comply.
As the Vice Principal for Faculty and Student Affairs responsible for the direction, coordination, and supervision of the activities of both students and staff, I also encourage you to become an active participant in the education and faith development of your child.
Thank you for entrusting your child to us. We are looking forward to a wonderful school year together! If you have any questions or concerns, please feel free to call my office.
Sincerely yours in Christ,
Deacon Alfred R. Impallomeni
Vice Principal, Faculty and Student Affairs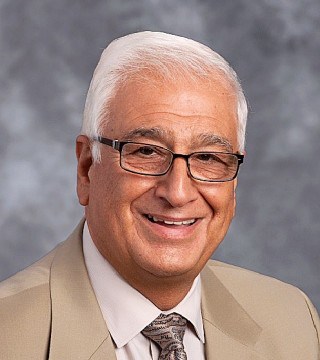 Health Office Information From Mrs. Haight Rn,
School Nurse
ABSENCES
If your child is sick and will miss school, please call the Main Office #914-232-5061 each morning. Call the Health Office #914-232-5061 x109 if you have questions for the nurse. In addition to calling the Main Office each time your child is out sick, an absent note from the parent is required for each absence. This needs to be given to the Main Office on the child's return. An absence of 3 consecutive school days also requires an MD note to return to school (and sports if applicable)
PHYSICALS and VACCINE RECORD
All freshmen need a copy of their vaccine record to be submitted at Freshman Registration. New York State Law requires a physical within 12 months of the start of the freshman school year. Please bring a copy of their physical exam as well. All junior students need a physical for 11th grade. Please send their completed physical forms (and medication forms) to the Health Office. All Transfer students need their vaccine record and current physical to start school.
SPORTS
All students participating in High School Sports need a physical ideally every 12 months. If the physical is outdated at the start of try-outs they will not be permitted to try out or practice until the physical is obtained.
Each sports season (3 seasons) require a parent to complete FAMILY ID 30 days before the sport starts. FAMILY ID is an on-line sports registration program accessed through the Kennedy Catholic website. Go to the Student Life page and click on FAMILY ID under Important Student Links (If you have difficulties after you access the form call 888-800-5583 for technical assistance with FAMILY ID).
Any injury requiring an MD visit or school absence of 5 days or more must be reported to the Health Office during your child's sports season. Your child will need medical clearance to resume Gym and Sport.
All physicals, MD notes, and clearance notes must be mailed or brought in to the Health Office. These forms are part of the student's medical file. If you give a note to a coach a duplicate copy must be sent into the Health Office.
MEDICATIONS
All medications including Tylenol or Advil, given at school, must have parent and MD written permission and must be administered by the school nurse. If your child has medication that hasn't been approved with parent and doctor permission, it will be locked up in the Health Office. The medication form needs to be on file in the Health Office each year. The parent needs to bring the medication to the Health Office. Prescription medication needs to be in the original container and the label must be attached with student's name, drug name, dosage, dose time and length of time to be administered. Over the counter medication must be unopened.
If your child requires an Epi-Pen for a severe allergy or an inhaler for asthma, they may self-carry these with written parent and MD permission. An additional self-carry form must be completed by the doctor and parent. These medications should be at school at the start of the school year and brought in by the parent.
Any medication that can be taken at home before school or after school should be given there.
Medications not picked up by the parent, at the end of the school year, will be disposed of.
ILLNESS
Any student who has been out of school for an extended period, has had surgery, hospitalization or a serious injury needs MD clearance to return to school. Please submit the paperwork to the Health Office. Please do not send your child to school if:
Fever is present. Student needs to be fever free for 24 hours without fever reducing medications to return
Pink Eye, 24 hours on medication to return
Vomiting or diarrhea within 24 hours of school, please keep at home
Strep Throat, unless treated for at least 24 hours on antibiotic and fever free to return, and able to tolerate the school day
Severe cough that distracts student in class or keeps student up at night, or is persistent
It is sometimes difficult to determine if a student is well enough for school early in the morning. Therefore a working, reachable contact number for the parents, guardians, or a designated emergency contact family or friend must be on file in the Health Office. This needs to be updated each year.
If and when your child can drive to school and requests to leave due to illness, we need parent permission for the student to leave school.
Welcome to Kennedy Catholic! If you have any questions please feel free to call the Health Office.
Judy Haight RN, School Nurse
Phone: 914-232-5061 x109
Fax: 914-232-3416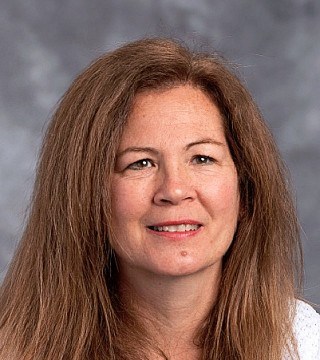 Student- athletes must have a physical on file that was completed within one year of the current sports season. For 2019 fall sports, any physical dated August 1, 2018 or later is acceptable. Those in need of a new physical must submit theirs by August 1, 2019 to try out for fall sports. Freshman should have their physical sent in ASAP so the nurse can process the form before the end of the school year. Summer physicals send in as soon as completed.
Additionally, the student's parent must register their child for sports via Family ID (an on- line sports program that Kennedy Catholic HS uses). This starts 30 days before the sports season starts/ try outs occur. If you are away, you can register when you get back from vacation. This is required every sport season. You can find the link, in red, on the Student Life page on the Kennedy website.
You can mail the physical to the school or email: [email protected] the completed school physical form (all pages), or fax it to the attention of Judy Haight RN, school nurse, at 914-232-3416.
Any medical related questions: please call 914-232-5061 x 109 Health Office during the school year
Dear Freshman Parents,
Welcome! We are very happy that you have chosen Kennedy Catholic High School for your son/daughter.
Our iPad program is unlike other tablet programs; especially bring your own device (BYOD) programs. The first priority is to make sure students get the most use out of their iPads while eliminating distractions. Kennedy Catholic filters and controls the content that the students can access while at school and in the classroom. Our Help Desk technicians can quickly assist students to resolve technical issues that may arise throughout the school day, and we offer a comprehensive repair policy that ensures student learning goes uninterrupted. Students are always welcome to seek assistance from the iPad technology team with any questions or issues regarding their device.
Kennedy has replaced existing hardcopy textbooks with e-books that are downloaded onto student's iPads. The e-textbooks are one of many ways the students have a better educational experience. E-textbooks are more hands on and interactive than traditional textbooks. Students can manipulate maps, pictures, and charts on the screen thus visually enhancing their learning experience. Most e-textbooks also include interactive features such as embedded audio and video clips which engage students and help create a book that makes learning fun and interesting to read. The e-textbooks also give students the ability to highlight, annotate, and search for words they do not know.
The iPad also offers another great feature known as "apps". There are thousands of educational apps available for use on the device, many of which are free, and constantly being added and updated through our wireless network to provide students with endless study options, resources, and supplements. Some of the apps students will use at Kennedy include Canvas, Notability, iBooks, and Examplify, a secure app which enables teachers to administer secure electronic exams to students.
Kennedy Catholic looks forward to giving your child the best education possible and provide them with every opportunity for academic success.
Sincerely,
Antonia Jenkins
Assistant Academic Dean
[email protected]
Uniform Guidelines for 2019-2020
The Kennedy Catholic High School uniform is designed to develop and to promote a sense of professional attire that allows for active, uninterrupted participation in the vibrant school day. The end result needs to be a comfortable fit and a professionally neat appearance.   The uniform polo, sweaters and vests must have the uniform crest logo. Please note that fleeces will no longer be used.


Girls' Proper Dress Uniform
Main apparel consists of the khaki uniform kilt, white blouse with collar, and school uniform sweater. The blouse collar is to show (and not to be covered by the sweater). The properly fitted kilt is to fall at the student's knee.
Leg-wear includes only opaque, solid (navy or white), non-design tights. Leggings are not permitted.
Footwear includes only black or brown shoes with a substantial, non-sneaker-like sole and good foot support. Sperry-type boat shoes may be worn, but only brown leather ones are permitted. (The following are not allowed during uniform hours at school: platform shoes, open-toe shoes, sandals, flip flops, boots, sneakers or shoes with sneaker-like soles, moccasins, slippers or slipper-like footwear, footwear with fuzzy or faux-fur interior, or extra color/bling on the shoe).


Girls' Proper Casual Uniform
All of the above remain in effect, with the substitution of the navy uniform polo shirt (long or short sleeve) for the blouse. The sweater becomes optional according to individual comfort/choice. (A plain, white, short sleeve tee shirt that does not extend below the uniform polo may be worn under the polo for comfort/warmth.)


Boys' Proper Dress Uniform
Main apparel consists of khaki, Docker-style pants, plain brown or black leather dress belt, white long-sleeve oxford button down shirt, business tie, and school uniform sweater or uniform vest. The shirt collar and business tie are to show. Pants are to be properly fitted at the waist and should not bunch up at the ankle.
Footwear includes white, brown, navy, or black socks, and only brown or black, polish-able, leather dress shoes. Sperry-type boat shoes may be worn, but only brown/tan leather ones are permitted. (The following are not permitted during uniform hours at school: black sneakers, walking shoes, footwear with faux-fur or fuzzy interior, slippers, boots, suede shoes, moccasins, shoes with sneaker-like soles, or socks other than described previously).


Boys' Proper Casual Uniform
All of the above remain in effect, with the substitution of the navy uniform polo shirt (long or short sleeve) for the oxford shirt. A plain white, short sleeve tee shirt that does not extend below the navy polo is to be worn beneath the polo.


Boys' and Girls' Gym Uniforms
Boys are girls are required to wear a Kennedy Catholic tee shirt or sweatshirt and a pair of Kennedy Catholic shorts or sweatpants. These items may be purchased from the school store. Students may wear items that they have received from a Kennedy Catholic athletic team.


General Uniform Guidelines
The uniform polo, vest, and sweater must have the school uniform logo.
The dates for the changes between the casual and dress uniforms will be determined only by the administration and will be communicated to the KCHS community by the administration.
Students will wear the uniform when representing KCHS at off-campus functions.
Hats and hoods are to be removed upon entering the building.
A student who arrives to school in non-uniform attire may remain in the main office until a parent arrives with proper attire. A student who is not in proper uniform will not be permitted to attend classes until the situation is remedied, or will receive a uniform detention.
Students are expected to be properly groomed in order to attend classes; anyone in need of grooming attention will address it in the health office. (This includes, but is not limited to, facial shaving or nail polish removal, as needed).
Boys are to be clean shaven. Hair must be cut, neatly combed, may not hang over the shirt collar, ear or face, and may be bushy around the side. The dean will determine whether a haircut is appropriate and the inappropriate haircut must be remedied.
Sweatshirts are not to be worn during the uniform school hours.
At no time is a long sleeve shirt to be worn under a short sleeve polo.
Jogger style khaki pants are not permitted (Docker style khaki pants only.)
The following are not permitted: fad haircuts such as Mohawk or Mohawk fads, bleached or dyed hair, choker chains or choker necklaces, chains hanging from pants pockets, tattoos, face/ear/tongue or other body piercings (with the exception of a small pair of earrings for the girls), excessive or inappropriate makeup, jewelry, or nail polish.
Camelback backpacks or any other thermos type backpack are not permitted during the school day.


Availability of Uniform Items
Flynn & O'Hara: Khaki kilt, Kennedy Catholic polo shirt, sweater, vest, gym uniform, khaki pants, white oxford shirts, belts, tights, shoes
Kennedy Catholic School Store: gym uniform, school locks, spirit wear, tights
Local retail stores: white blouse, tights, white oxford shirts, khaki pants, belts, shoes


Special Notes
To ensure that your daughter has a properly-fitted kilt for the start of the current school year, the following information was provided from Flynn & O'Hara in order to help meet your kilt uniform-ordering needs. They may be contacted directly by phone at (800) 962-4816, or online at www.flynnohara.com.

For the torso: It is possible to use a measurement either around the waist or around the top of the hip. Please choose the one that provides the better, more comfortable fit.
For the length: The XL length provides an extra two inches. For example, a kilt with 19" length will change to 21" length if ordered as an XL. Kilts may be put on Special Order for up to 23" in length. This type of order may take 4 to 6 weeks to fill.
The end result needs to be a comfortable fit and a professionally neat appearance, with the kilt length ending no more than two inches above the knee. This allows for active, uninterrupted participation in our academic activities at school.

Students who are unable to fully comply with the school's uniform policy and/or disciplinary code because of a doctor's orders may not be allowed to participate in any school sponsored athletic event or team.
The school administration reserves the right to judge new trends as they emerge on the market and to determine if they are in conformity with the dress code and other school regulations. The administration also reserves the right to alter the existing dress code, or other regulations, based on student behavior and performance for the good of the school.
Registration Forms and Documents
Click on either the icon or the text to access the forms