The Kennedy Mission Statement - Read Daily
We are Kennedy Catholic.We are strong and committed Christian leaders who are determined to make a difference for Christ in our world and the lives of others.Through the development of mind, body, and spirit, we will strive always for excellence and the highest standards in Catholic education.We are courageous and compassionate. We are Kennedy Catholic.
Recent Articles from The Gael Winds Newspaper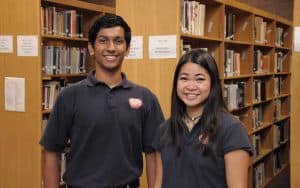 Congratulations to our National Merit Scholarship finalists, seniors Taran Agnihotri and Lina Ciamei! Their outstanding performance on the PSAT and consistent academic rigor have kept them in the running to receive a National Merit Award.
Details »